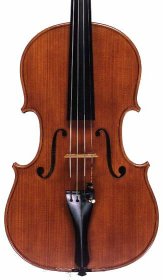 Western Classical
Music is one of life's greatest pleasures. I have been interested in music since early childhood. As long as I can remember, I have always been a classicist, embracing the classical music of both the Western and Indian Carnatic styles.
I started out as a student of Western classical piano and violin. I learned this art for many years before I was introduced to South Indian Carnatic music. I then decided to learn Carnatic vocal and violin. Since that time, Carnatic music has been my primary focus, though I definitely hope to return to my Western classical foundation in the near future.
Here are links to some interesting pages:
South Indian Classical
Carnatic music is the classical music of South India, practised primarily in the state of Tamil Nadu. It is a traditional art form dating back many hundreds of years.
The basic melodic unit of Carnatic music is the raga. There are 72 main ragas from which thousands of other ragas are derived. I have put together a list of common ragas as a convenient reference for beginners and aficionados alike:
Carnatic Raga List v1.14 - 15 Oct 2000
Sanskrit / Dravidian Transliteration Alphabet

Here are links to some other Carnatic music sites: